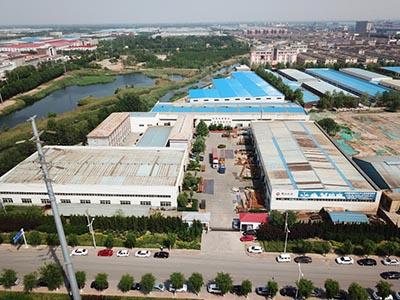 Shandong PEF Machine Tool Co., Ltd is a high quality producer of a wide range of CNC machine tools and machining centers. For over 20 years, we have been dedicated to the development and manufacturing of devices with better performance and features than the competition. We provide a series of 3/4/5-axis machining centers that deliver an extensive range of functions. These machines are often applied for 3/4/5-axis stereo processing, panel furniture processing, solid wood furniture processing, automotive parts processing, automobile model processing, mold processing, and non-metallic CNC processing.
PEF is located in the Huaiyin District, Jinan, Shandong Province of the People's Republic of China. The production facility has over 13000 m2 of plant area, and more than 150 staff members, including over 60 professional technicians. In order to ensure the high degree of accuracy for all of our mechanical parts, we are equipped with HAAS (U.S.) CNC machining centers, U.S. imported CMM, AWEA (Taiwan) NC gantry machining center and so on. These high precision machines are used for processing parts including guide rails, gear rack generating mounting surfaces, dowel holes, etc. They have a processing accuracy of 0.02mm.
Export
PEF has been focusing on technological innovation since the company was established. We hold 2 patents and 14 (P.R.C.) national utility model patents. We have been certified by the ISO9001:2000 International Quality Management System, and all of our products are CE certified by the European Union. We have achieved ERP information management, and are authorized for independent export. As a result, our products have been sold to over 40 countries and regions across Asia, Europe, Africa, South America and North America.
Service
We offer customization services that provide devices with size-customizable worktables according to customer requirements. You are welcome to contact us if you are interested.